priestess gown - VELVET kelp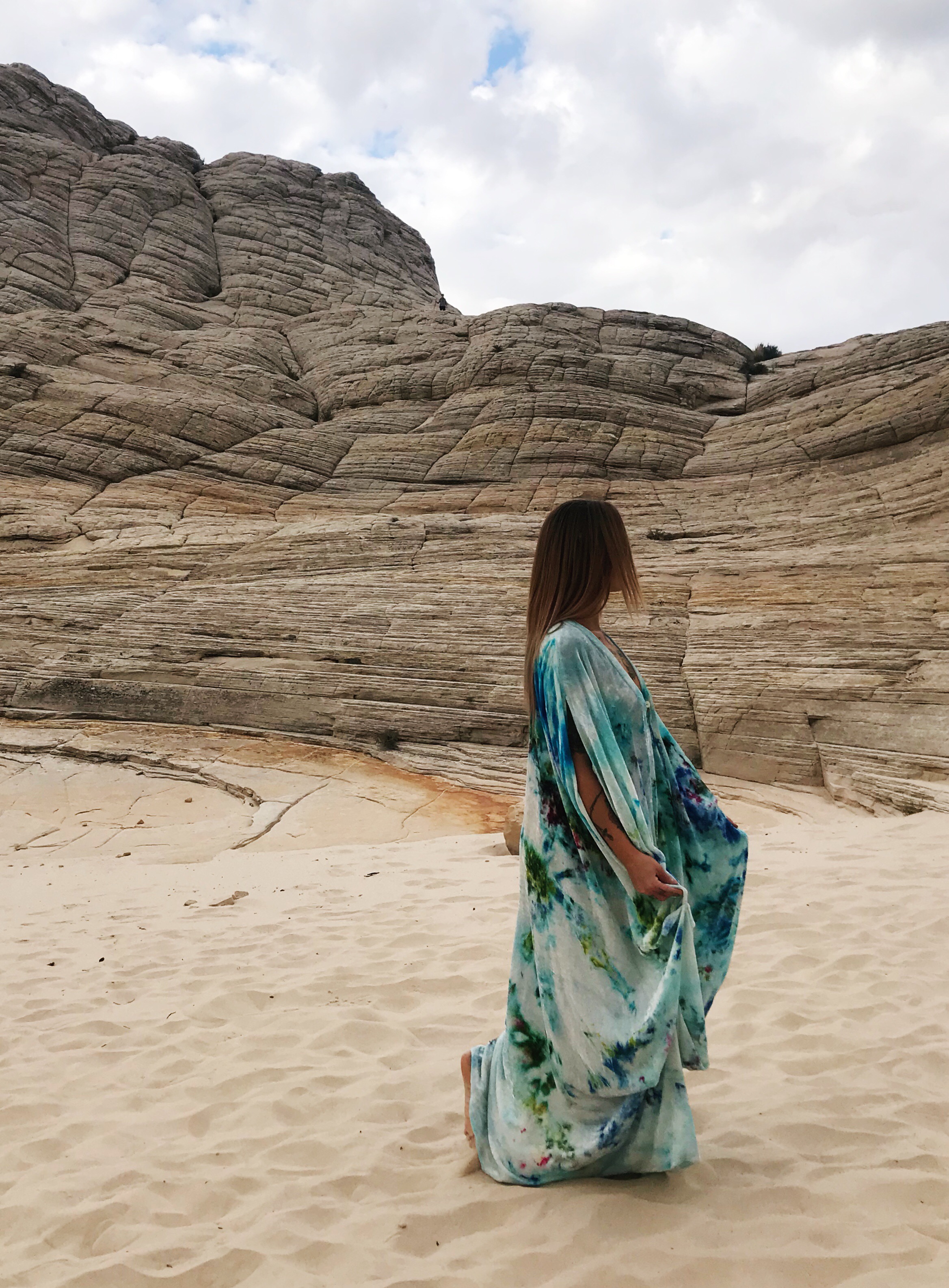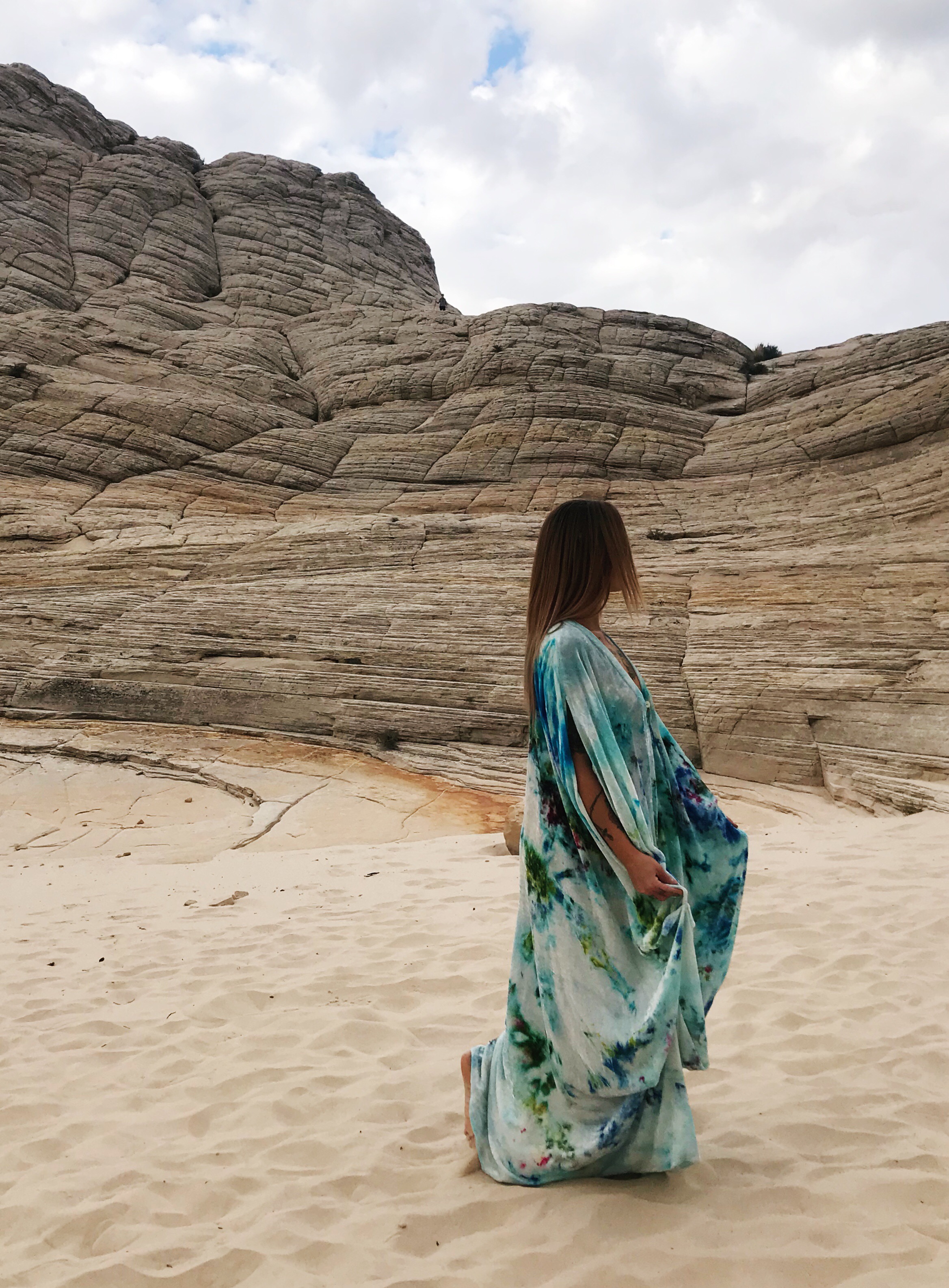 priestess gown - VELVET kelp
A spent flora staple, the priestess gown brings an appropriate level of grandeur to ceremonial events, feels festively swishy for a night out, and makes an event out of lounging in bed. The front closes with three mother of pearl buttons.
This is our longer length with two gathers on each side.
dyed with synthetic dyes
Size: One size, this is a roomy design that looks beautiful on a variety of bodies.
This particular gown is made from rayon/silk velvet which changes the game. Instead of light and airy, it's deep and plush, a different kind of luxury.
Care: machine wash cold with bleach-free detergent, hang to dry.
Sewn and dyed in California, with love.